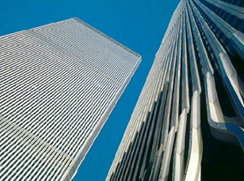 NEW CHANCE PRODUCTS CO., LTD. was established in 2003. We are a supplier & manufacturer in Taiwan. Our major products are grill/stove replacement parts that including gas burners, gas connectors, valves, fittings, rotisserie motors and rotisserie kit and other related products.
The founders are Jason Cho, Amy Wang, Erica Wang and Jack Lin. They all have rich experience in this way and have worked together with several component manufacturers over 10 years. Now they have assembled a team with professional related technique who will be invaluable to this new venture.
We realize the enterprise lasting management, seeming in the Marathon, needing velocity and bearing the concert of the force and strategy, and be unlike is doing the short distance of 50 meters, 100 meterses to sprint.
We clamping the customer as partner,this is we pass by successful factor, also is go on in the future growth of key.Include the company inner part or exterior, each object served by we is all our customer.And customer's satisfaction is a quality. The quality is each employee's responsibility, being in the light of to pursue outstanding, the attitude for trying for the best, not only earnest of each a matter attain best, even want to be at any time to examine, request improvement, pursue and maintain "the customer is satisfied with completely.